---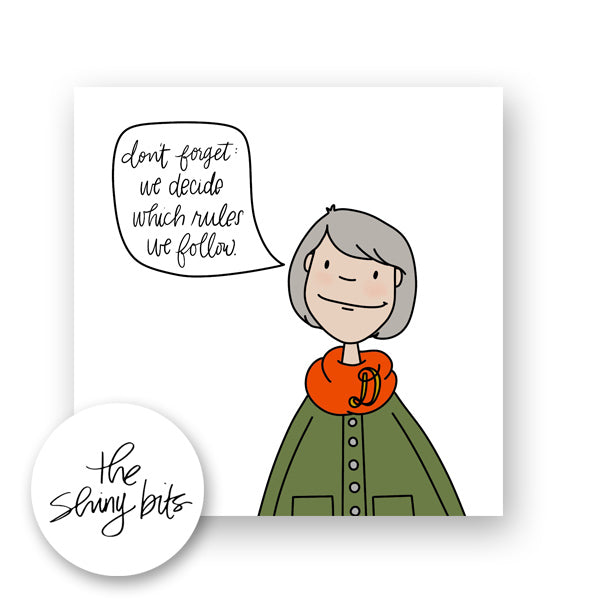 Inspired by conversations with people I meet, these printable portraits offer a bit of story, and a good reminder of what we learn when we pause and listen to those around us. We're in this together, after all. 
We Decide: 
On the bus, as usual, she asked the time having forgotten her watch, and I complimented the large gold brooch on her scarf. "You probably think my name's Deborah or Dorothy, right? But it's just plain Susan. The "D" was the only letter left on sale, and anyway, there're lots of good things that begin with it that aren't my name, like dahlias, dragonflies, and dogs. Don't forget, we decide which rules we follow." Seriously. I could have hugged her, or cried, or screamed out, "of course!", but instead I scribbled down as much as I could on the back on a receipt and thought how amazing it is that the simplest, most basic truths often have to come to us by way of seemingly common conversation for us to really hear them.
You'll receive a high quality printable PDF which includes a 5x7 and 4x4 version of the print, along with the original backstory that inspired the illustration.
This is a digital product, and no physical items will be mailed.