---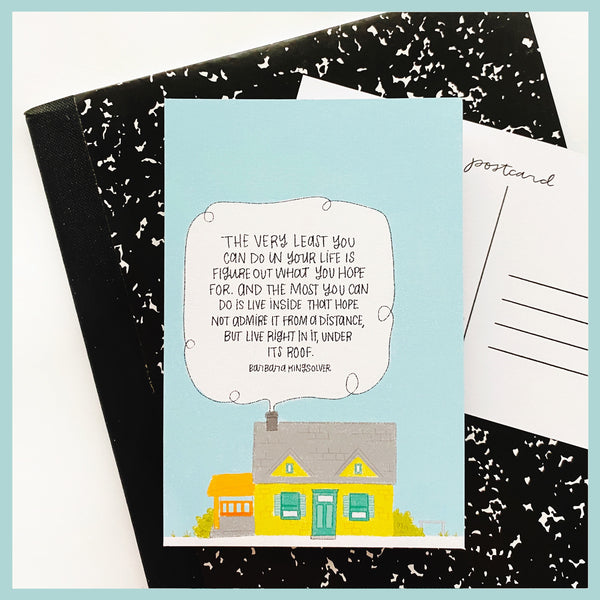 Live inside that hope you hold - some of the best advice I know. 
Whether "home" is a place, or a person, or an image of what welcomes us, this print is a nod to where hope lives when we're there.
This 4x6 original design is printed on matte 100# cover stock, and is printed with a postcard layout on the back just in case you want to mail it to someone you love (or like!).
*International orders are shipped without tracking